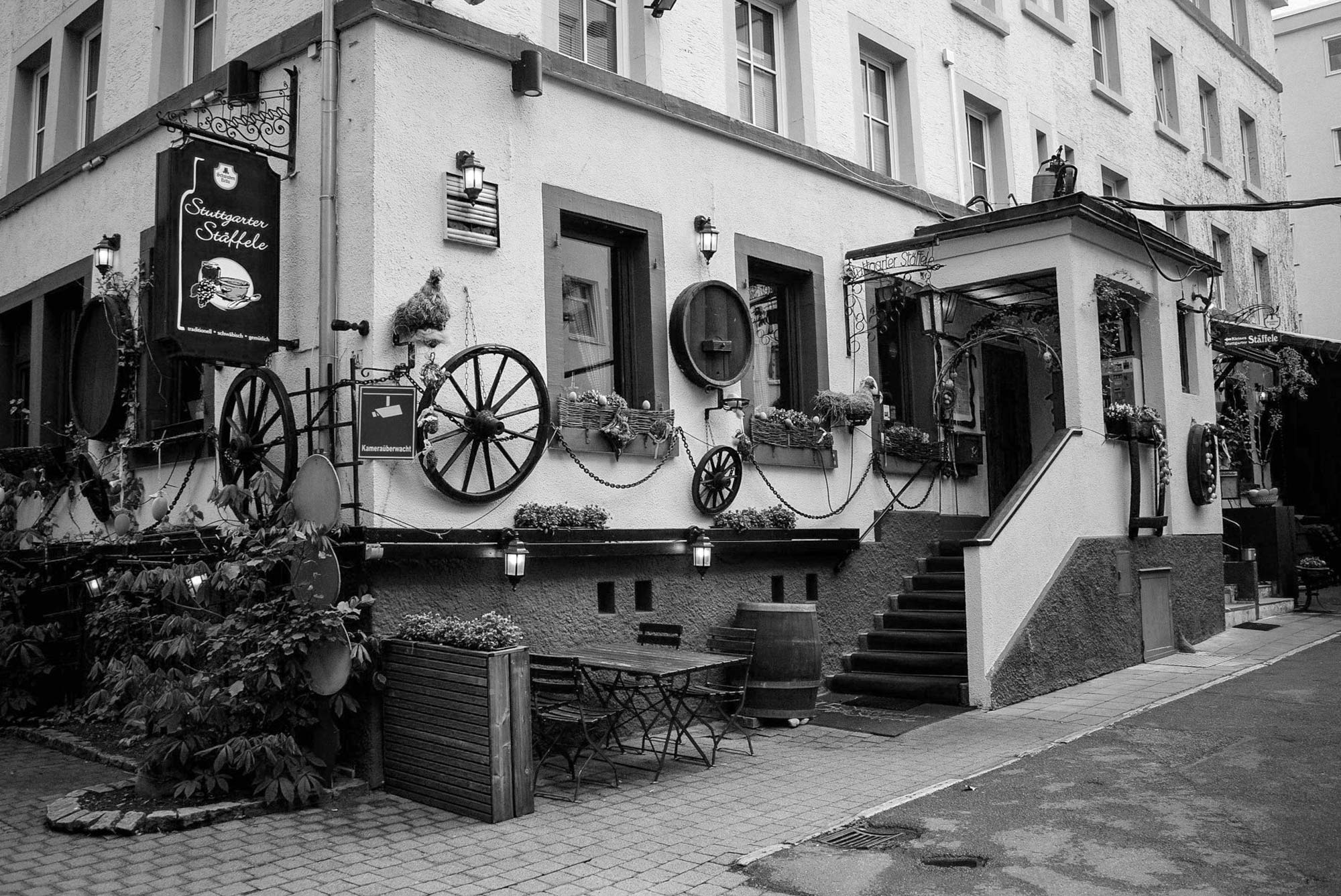 More than 50 years of tradition
From a small wine cellar to Stuttgart's restaurant for Swabian specialities.
When Erika Wilhelmer took over, Stäffele was still called Hobby Club, and old racing drivers - big names of a bygone era - were among the customers who came in a never-ending stream. The brightly lit windows were decorated by Motor-Club Stuttgart (MCS). When MCS founded its own clubhouse, they wanted to take Erika Wilhelmer with them to their new venue.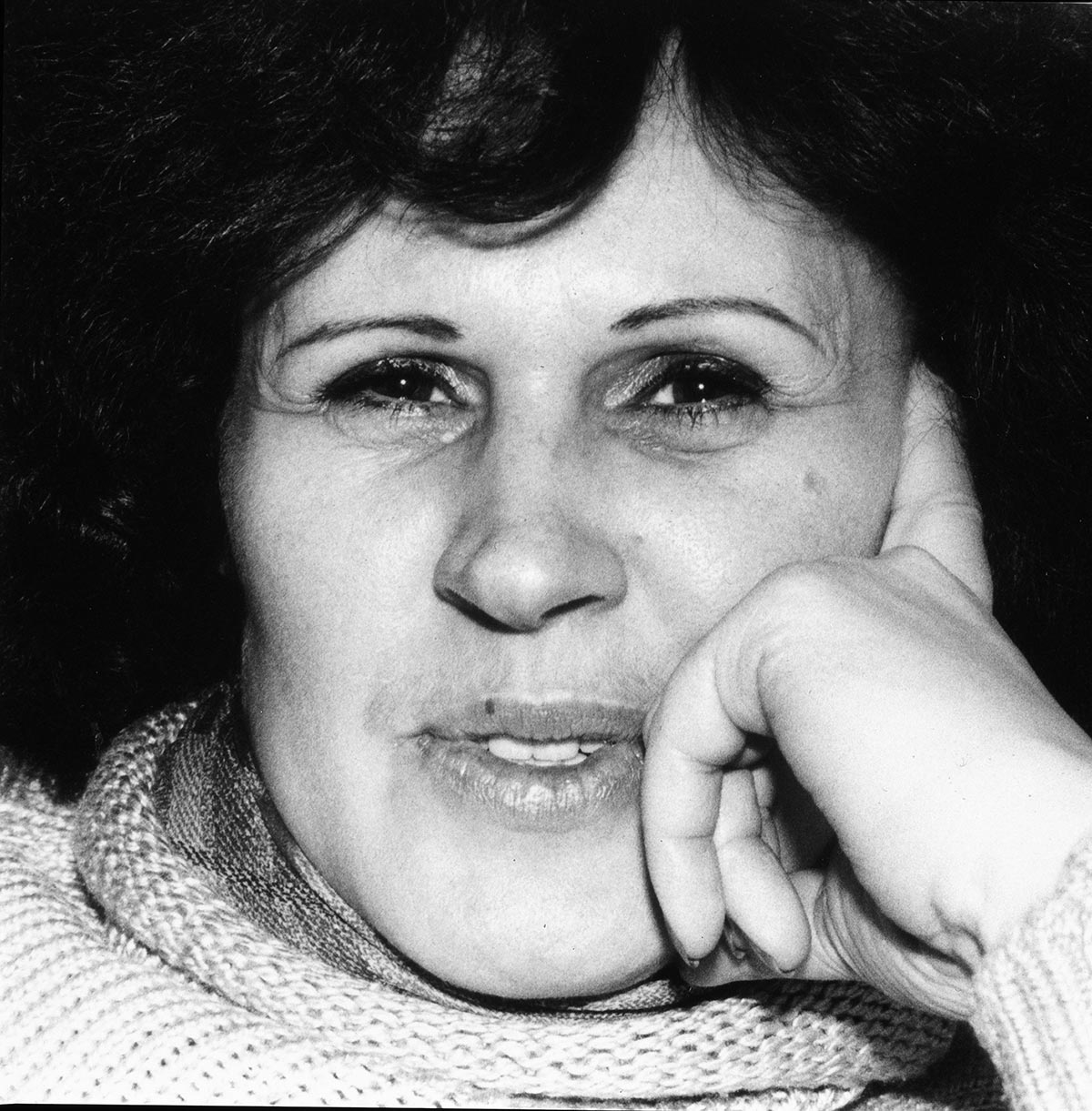 But the landlady refused and decided to take the Hobby-Club back to its roots by turning it back into an idyllic wine cellar, as it had been in the past.
Back then, the wine cellar was for experts only. It wasn't easy - money was tight, but the landlady earned some by opening Stäffele up as a Teenie-disco in the afternoon and as an early bar from 4am.
Erika Wilhelmer also had to come up with some ideas for dishes that Stäffele was going to offer. There just wasn't any demand for Swabian food in Stuttgart's wine cellars at the time. People ate Swabian food at home - it didn't cost anything and it tasted best home-made, most people thought.
But Erika Wilhelmer prevailed with her idea and soon found great partners, customers and friends at trade fairs, exhibitions and with business people.
Stäffele at the Stuttgarter Weindorf
Experience the Swabian way of life in its purest form. Spoil yourself with the diversity of Swabian cuisine and local wines, and meet friends old and new - live like a god in Stuttgart. The Stuttgart Weindorf has been welcoming visitors every autumn since 1976. Over a million guests allow themselves to be enchanted by the award-winning Stuttgart Weindorf over its 12 festive days.
Visitors will come across Stuttgarter Stäffele's super cosy wine arbour when going to the Marktplatz from Schillerplatz via the Kirchstraße.
Traditional dress evening at the Weindorf
There is also a traditional dress night at Stäffele's wine tent, taking place during the yearly folk festival, the Cannstatter Wasen.
There isn't only the Schwaben Bräu brewery's beer for the quaffing at the SchwabenWelt marquee on the Wasen, there are also Stäffele's usual select wines and other particular premium beverages.